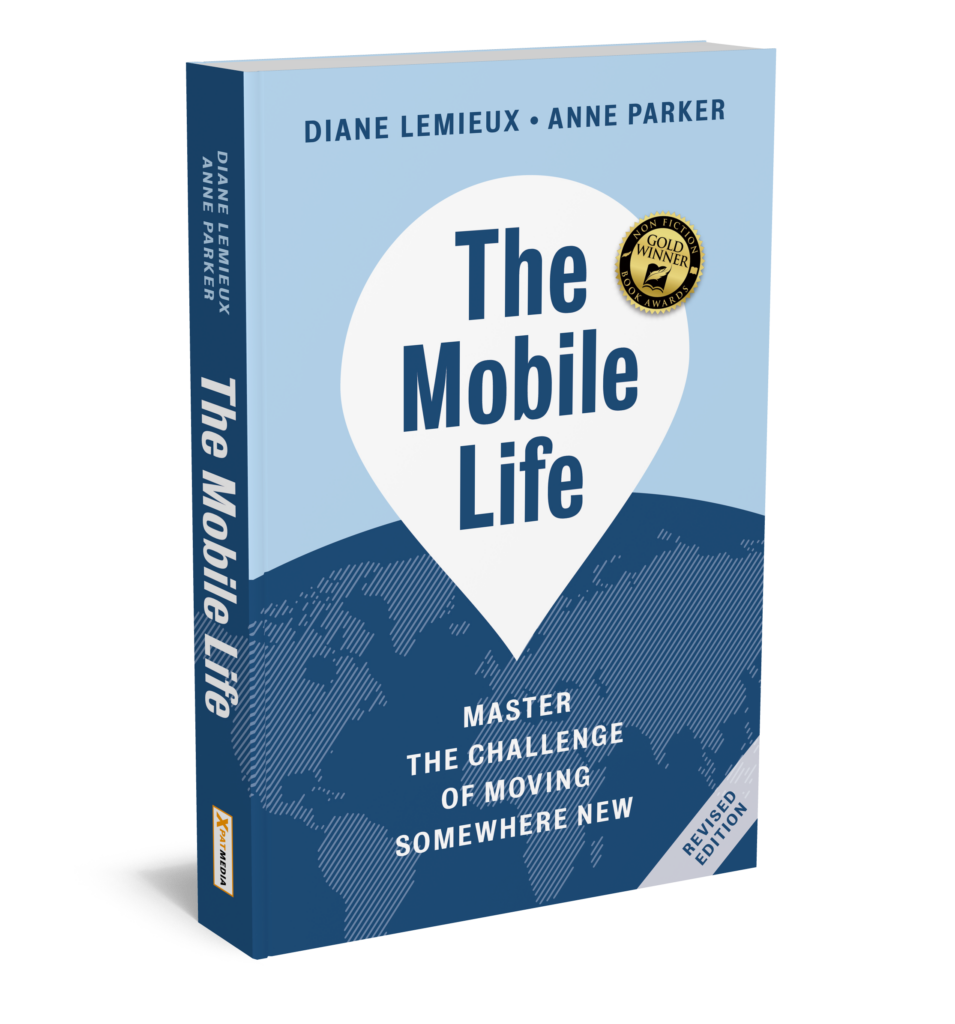 Everyone experiences the uncertainties of moving at some point in their life: young people leave their parental home to set up on their own; many move to a different city or cross international borders in search of work or education opportunities; some retire to an entirely new environment. Whatever the distance between the old home and the new, moving entails adjusting to a great deal of change.
Paperback | 162 pages | Language: English
Size: 21×14 cm| Price: € 14.99 | ISBN: 9789055948079
Mark Derksen, Head of Global Mobility, Booking.com Over the last five years, Booking.com has provided The Mobile Life to our employees and their partners who we have moved globally. It is a must for anyone looking for effective and practical strategies to manage the relocation experience.
Suzaan Pretorius, International Business Studies, Business & Administration College Utrecht Using The Mobile Life in my lessons, ensures me that students are fully equipped to take on any move abroad. The resources and practical approach shared by the authors make it easy to apply for students of all ages. Analysing their current and future lives is the first step of blooming into the great adventure of living abroad.
Markus Droll, Vice President, Nigeria and Gabon, Shell Upstream International  There are many practical books and guides that can help us relocate, but most of them are fairly mechanical and focus on the immediate needs and tasks. This book is different because it…
Renée Jones-Bos, Secretary-General Ministry of Foreign Affairs of the Netherlands The staff of foreign services around the world face the challenge of adapting to rapidly changing international circumstances. To do so they need to be flexible and willing to accept difficult situations that will affect them and their families. This book gives practical advice on how to approach this challenge: how to adapt, be prepared and engage with your new life. I found this book innovative, easy to read and useful for a broad range of readers. I highly recommend it.
Billy Allwood, Founder/Owner of the 'Feel at Home in The Hague Fair' and TheHagueOnLine.com The best book out there for anyone planning to live in a new country.
Darren Huston, Chief Executive Officer of Booking.com A fascinating read that turns the standard view of culture shock on its head with the idea that we can use business skills to successfully move. A must for anyone looking for effective & practical strategies to manage the relocation experience.
Jo Parfitt Discovering this book by lifelong expats, Diane, a writer and Anne, an intercultural communicator and trainer made parallels between change management and relocation made me both slap my forehead and smile.  Of course! Using Antarctic explorer, Ernest Shackleton as a case study makes perfect sense and in doing so we discover that nothing the multimover experiences is news, and now, it all makes perfect sense. By taking the extreme case of Shackleton we can relate to the fear, the thrill, the passion and the inherent dangers of the mission. We also see, that we choose this life for ourselves. It's lucid, it's candid, it's very different and it's explained well. This is an expat book everyone needs to read.
---
The Mobile Life provides a systematic and proactive approach to the process of setting up a new life. It gives readers a sense of control over what can otherwise be experienced as an intuitive search in the dark for the 'right way' to get settled. Designed for adults of all ages, this book helps readers develop:
An understanding of the impact moving has on one's identity, self-esteem and sense of belonging;
An awareness of one's personal approach to change;
A strategy for designing the shape and quality of one's future even before leaving home;
Techniques for leaving an established network of friends, family, colleagues and key acquaintances behind, and a plan for keeping in touch in the future;
Strategies for establishing a new home, a new social network, and new routines.
The book chronicles the historic voyage of 20th century polar explorer Ernest Shackleton. The lessons learned from his epic quest to cross the South Pole provide an inspirational guide for adjusting to major change in life. Any journey, including resettling elsewhere, develops skills and attitudes such as leadership, self-motivation and flexibility. These are highly valued abilities in today's fast-paced and globalised world: being conscious of these change management skills increases one's confidence in dealing with any future personal and professional change.
Authors Diane Lemieux and Anne Parker bring to this book their years of professional research, writing and training programmes as well as their personal experiences of moving internationally as children and adults, and of raising their own children internationally.
---
Watch Anne and Diane in the book presentation at the FEEL AT HOME FAIR 2021 – Making the Most of a Mobile Life
During this 50-minute show they discuss why moving to live in a new country can feel so hard, and what you can concretely do to overcome the challenge of adapting to live in a new place
---
Moving to a place that used to be called home is just as big a part of The Mobile Life as moving somewhere new.
Author Diane Lemieux was interviewed for this article in DutchNews.
---
CHAPTER 1
THE MODERN DAY EXPLORER
CHAPTER 2
CHOOSE TO EXPLORE
CHAPTER 3
ENVISAGE YOUR FUTURE
CHAPTER 5
PREPARE TO SAIL
CHAPTER 9
THE MOBILE LIFESTYLE
CHECKLIST FOR PREPARING YOUR MOVE